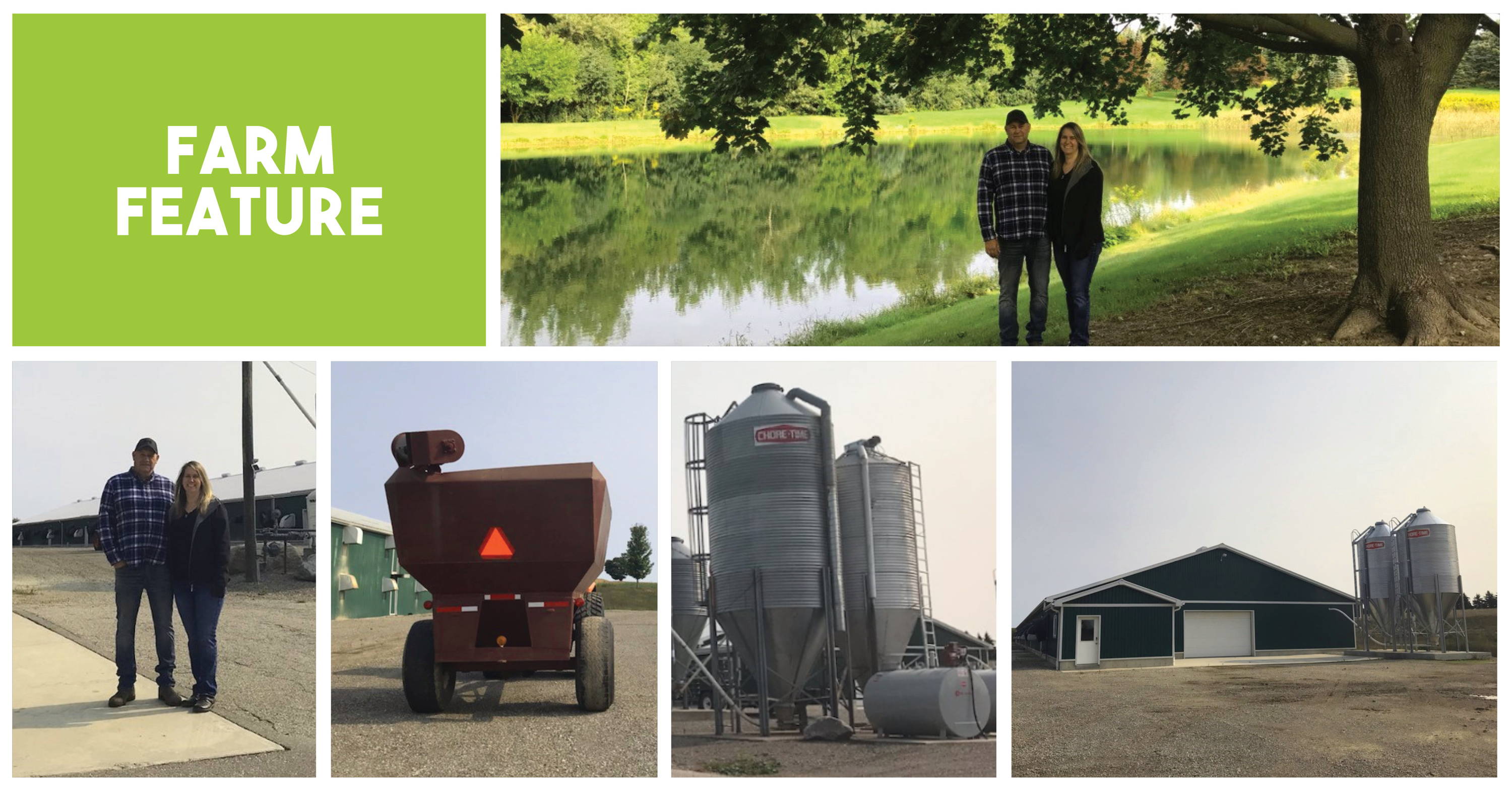 ---
Meet The Murison Family.
Here at Sargent Farms we understand that you want to know where your food comes from. We're proud of the people and families who grow are product, and are excited for you to meet them through these Farm Feature stories which highlight how our local, fresh food makes its way from their family to yours.
Meet Scott Murison and his wife Marlene: second-generation chicken farmers. Scott knew from a young age that farming was his future, so when his father was ready to pass on the family business, Scott accepted without hesitation. Along with their two children, Ethan (19) and Teagan (16), Scott and Marlene live on the same land that was farmed by Scott's parents, which is still home to an original barn built in 1976. Ethan shares in his father's passion for farming and is currently studying agriculture in school. He hopes to follow in the footsteps of his parents and grandparents, and one day take over running the family business.
Scott's father is considered a pioneer in no-till farming, an agricultural technique for growing crops or pastures without disturbing the soil. The approach decreases the amount of soil erosion that conventional cultivation practices can cause in certain soil. It was 1963 when his father first heard about the innovative technique and decided to apply it to his business. Although he faced ridicule for farming outside the box, Scott's father believed in the benefits of no-till farming and his family still reaps the benefits of his tenacious spirit to this day.
Sargent Farms is proud to have a strong, long-lasting partnership with the Murison family. Our customers can rest assured knowing the food on their plates comes from a farming family that is as passionate about quality, locally grown products as we are.