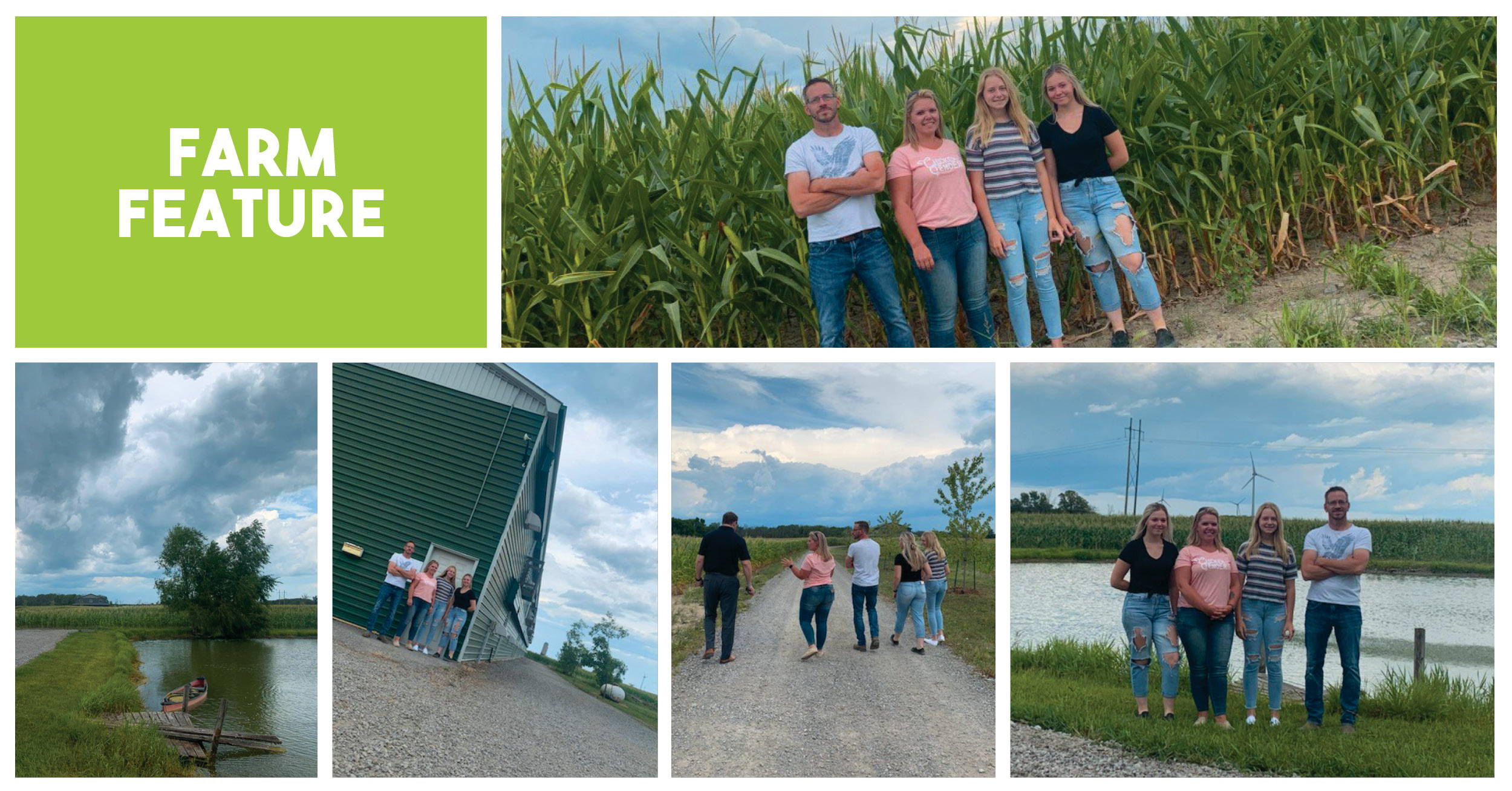 ---
Want to know where your food comes from? Here at Sargent Farms, we think you should be able to find out! We are proud of the people and their families who grow our product. We are excited for you to meet them. Local, fresh, and from their family to yours.
Melissa Devries and her husband Les are second generation chicken farmers. Melissa's parents purchased the farm in 1985 and from a very young age Melissa's passion for farming became more and more evident. This is why when the opportunity presented itself for Melissa and Les to purchase the family farm they jumped in with both feet, and haven't looked back since. Melissa and Les have two teenage daughters, Chloe and Olivia who have played an active role on the farm since they were little. Chloe shares her mom's passion for farming, while Olivia is interested in crime scene investigation. Melissa and her family have been farm partners with Sargent Farms since April 2019. They were immediately drawn to our independent, local, family owned business – from one family to another.
Not only is family important to the Devries, but so is environmental sustainability. This has been a main concern throughout the generations at their family farm. Those values were not lost on Melissa. This is something she practices every day and teaches her daughters, the next generation about. The Devries farm and home is run completely off of harvested rain water. Harvesting rain water eliminates runoff and reduces contamination of surface water with pesticides, sediment, metals and fertilizers. It also reduces the need to bring in imported water. This especially rings true when the Devries chicken farm uses 9,000 litres per day! Not only are the Devries using rain water, they also use a natural gas well that is used both on their farm and in their home. Natural gas is an extremely important source of energy for reducing pollution and maintaining a clean and healthy environment. They are reducing harmful emissions and their carbon footprint.  

The Devries family are second and third generation chicken farmers, with a passion for producing the best quality local product for Sargent Farms. Their concern for environmental sustainability is one of the many reasons we are so proud to be a Farm Partner with this wonderful family.